We asked for your most horrible Valentine's Day experiences a couple of weeks ago and we got inducted into a world of pain and bad dates. (And the stories mostly came from the female species. Because you know, men are jerks. Especially on Valentine's Day.)
Now let us reward you, lovelies. The runners up (#2 and 3) get P3,000 worth each of gift certificates from URBN Bar & Kitchen while the best story (#1) gets a free overnight stay and breakfast at One Tagaytay Place. Congratulations and thank you to all of you who sent in your horrible, horrible experiences. We hope you guys had an OK Valentine's Day this year.
8. The textmate
I was with my boyfriend of two years when this happened last Feb. 14, 2012 at a motel:
After a wonderful dinner, I took my shower. When I came out of the bathroom, I found him texting someone. He was surprised to find me by the bed. He immediately put the phone down and went to shower. Of course, I checked his phone. I found out he was flirting with another girl! I felt my blood rising. I changed back into my clothes and left him. We broke up that night and it felt so horrible.
This is my worst experience.
-Anne
7. The bridge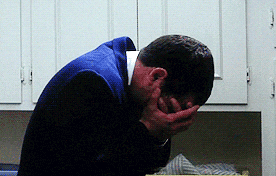 Valentine's Day 1989.
I went to my GF's house to pick her up. She wasn't there. Since di pa uso cellphone, I couldn't call her. I waited for hours.
Lo and behold, when she arrived, she was with another guy. They had gone out for a dinner date. The guy was my barkada in high school. Without saying a word, I just took my gun from my car, shot the four tires of my traitor barkada's car and left.
Back story:
Traitor barkada was actually the crush of my GF. That's how I met her. GF had a friend who was my classmate. We were introduced so I could play the "bridge" between her and my barkada. Sa kakabridge ko, nadevelop kami and we became a couple. But apparently, GF still had her crush for my barkada. Traitor barkada, later on, nagkagusto din sa GF ko. They'd gone out na pala a few times before that fateful Valentine's Day in 1989.
-Anthony
6. The backup date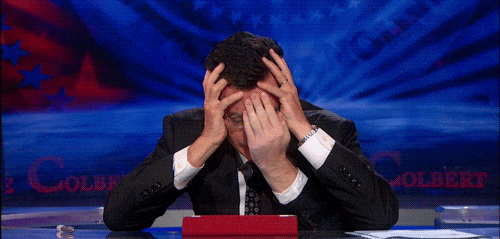 My most horrible Valentine's Day experience was way back in college.
I was pursuing this girl and asked her to be my date on Valentine's Day and she gladly agreed. I had it all planned—I was going to give her a dozen tulips and we were going to have a perfect dinner in a fine dining restaurant with matching string quartet to serenade us. Until the fateful day came.
I had my best friend arrange all these plans with my hard earned savings. I was hoping to finally hear the word "YES!" but I was dumbfounded when I received a letter from her saying "I love you as a brother and a good friend! Hope you understand. I'm already in a relationship with your best friend. "
My world collapsed. What now? I didn't want my savings to go to waste. I managed to get myself together to salvage the Day of Hearts. I saw my longtime friend Kiko and we proceeded to the resto. He was really shocked with the dinner, music, and tulips. The night went quite enjoyable as we went reminiscing our memories together.
The turn of events was just unbelievable but it seemed to have ended quite well … knowing Kiko was gay.
-Clyde
5. The first and last flower
This may not be the worst story you'll get but it's something I've kept with me all this time.
My boyfriend during my freshman year knew that I'd never received a flower before on Valentine's Day. He told me that he'd get me some. But sadly,  we broke up before Valentine's Day. It was a very bad breakup.
I'll never forget that Valentine's Day (February 14,2007 ) when some stranger approached me in the church during mass to hand me a bouquet of flowers. No one knows who it was from, but deep inside my heart, I knew it was from him.
I never said thank you, even during the last time I saw him. However, I did give him a flower, too, not for Valentine's Day but for his funeral. We had a bad breakup but I never had the chance to tell him I'd forgiven him and how thankful I am to have known him.
I always remember him on Valentine's Day, the first person who give me flowers, and the first and last person to receive a flower from me. (He's in heaven right now. I know.)
-Janette
4. The bad luck room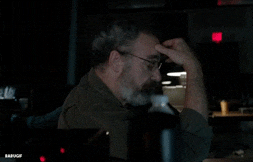 My boyfriend and I dined at an expensive resto in Megamall but it wasn't romantic because it was jam-packed. We even had to eat outside their space, at a cordoned off, improvised area. This was followed by an unfortunate incident when I accidentally elbowed a girl behind me because there simply was no room to move. Out of reflex, I immediately touched the girl on her shoulder to say sorry. She and her date said that it was harassment. Can you believe that?
Afterwards was the really bad traffic from Megamall to a mot-mot (motel) in Antipolo. I was racing as we went up hilly Antipolo. Yours truly was tailing a Civic Hatchback and the driver was starting to get irritated by my desire for speed. He pulled over, hard, and I almost hit him.
The driver got out of his car, picked a big rock and threatened to throw it at my windshield. I went out of my car and told the driver to wait for me while I go get my gun at home. I almost did want to go back but I couldn't because it was mot-mot time. To add to the bad luck, the room we got had just been very recently vacated and the cleaners forgot to clean a speck of semen in the bathroom.
The big lesson: do not go out on a date on Valentine's Day!
-Boogs
3. The "one"
It happened in 2012. It was the first year that I was single during Valentine's. I was not expecting anything, so I was surprised to see a box of my favorite chocolate sitting on my desk when I arrived. It had a note saying, "Thank you for the memories." Thinking it came from my ex, I started to eat some of it, only to find out that it was delivered to me by mistake! The recipient was a girl with the same last name, one floor up.
-Jerelle
2. The knockout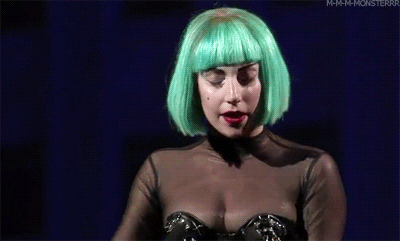 Senior year 2003 was my first Valentine's with my then BF. We started the day with a minor misunderstanding which later blew up in greater proportions and eventually unleashed the monster in him.
Instead of receiving flowers and chocolates, I received my first knock out. I still remember how painful it was. "Parang may tren," my friends said that was my first words after I received the big blow. It was a whopping punch that landed first on my right ear and then my cheek.
Oh did I tell you I was sitting in the middle of a stage for all the world to see?! Yes insult to injury added! To make the story worse, I was so stupid that time that I forgave him after just three hours. Worst V-Day ever!
We broke up two months after that and got back together after one year. Broke up again after five years. We're still friends. All's forgiven but not forgotten.
-Lani
1. The surprise date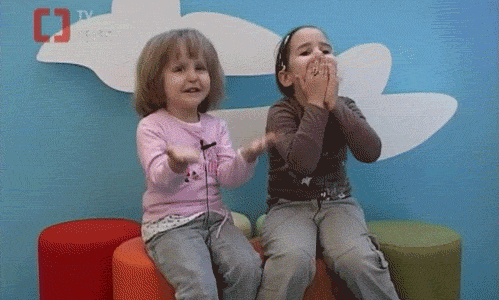 To my delight, one of my college crush and orgmate asked me for a date on Valentines Day in 2009.
Of course I needed to cancel all my plans—the get-together with friends at lunch time and the blind-date in the afternoon.
I picked a not-so-prepared-buti-na-lang-cute-ako outfit. Went through all sorts of girly stuff to make my self presentable, pretty, and just gorgeous.
We agreed to meet at Robinsons Galleria. Since I didn't want to wait and look too excited, I went there a little late. And that's where it all started. We were supposed to meet at 5PM, I got there by 5:45pm—fashionably late right? But he came around 7:30pm, and by then I was just really hungry. He apologized. He blamed the traffic of people at the MRT station, blah, blah.
We went for a little walk, then he told me that he was going to bring me somewhere but apologized and told me he that it's a place that he want to go to with me (insert pa-cute look). I thought he was going to bring me to some bar, or motel. Or a resto, because I was really, really hungry.
As it turned out, that "somewhere" is boom! UNO, the networking business! He made me watch their AVP, he discussed their income, and he showed me their wonderful cars. And then he asked me to join them. I was hungry and, obviously, very disappointed.
End.
P.S. I faked an emergency so I could just go home.
-Krish
What do you think about these stories? Horrible enough? Post your reactions in the Comments Section.
Winners please expect an email with the pickup details.