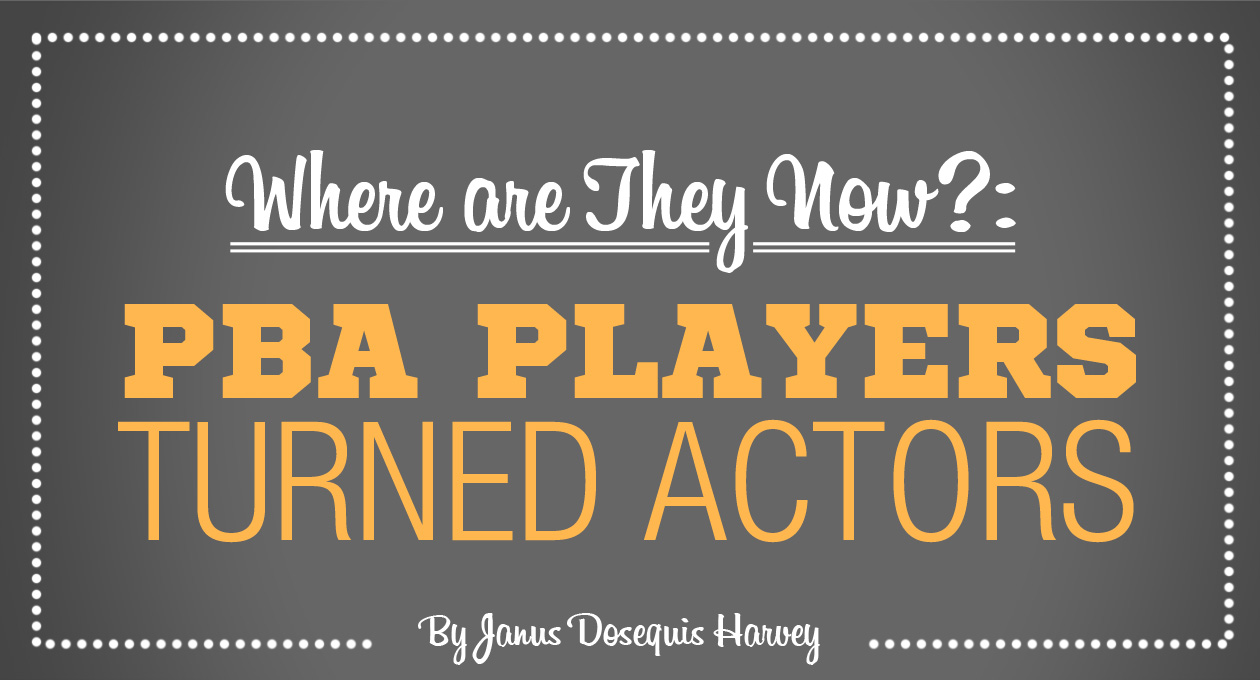 etween a former basketball player becoming a politician and a former basketball player turning to showbiz, it's easy to see what any sensible person would prefer. (Or is it?)
Here are some of the best cagers of the PBA, and how well they made the transition from battling it out on the court to battling it out in the box office.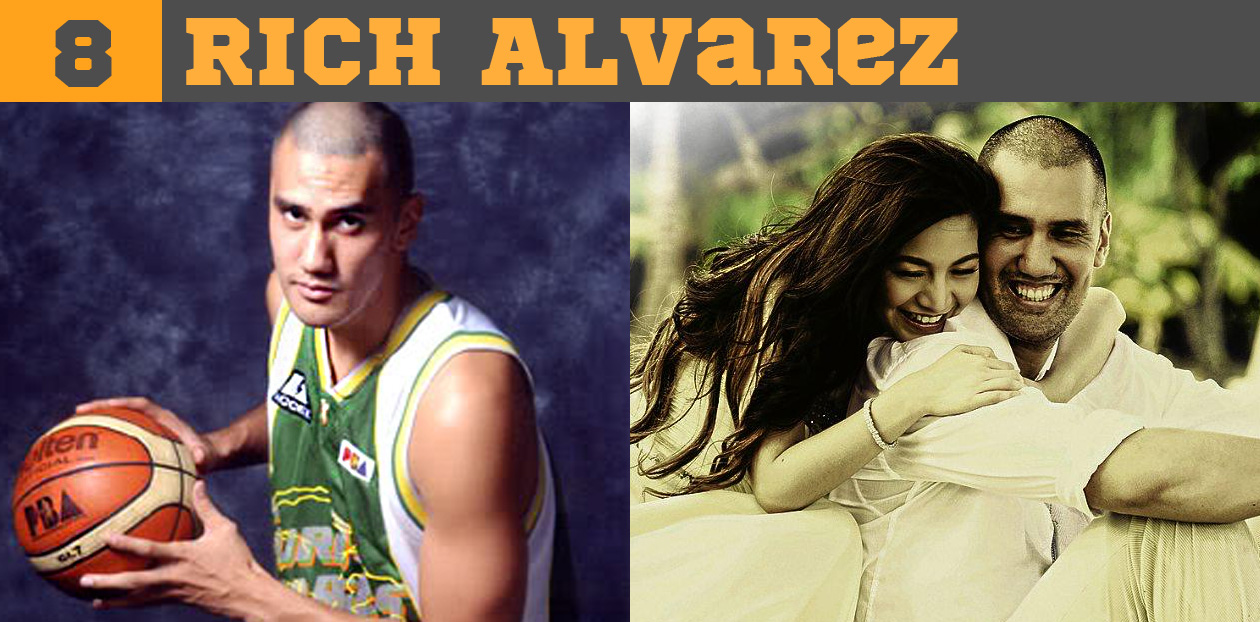 Basketball Career Highlights: 2002 UAAP Champions with the Ateneo Blue Eagles, drafted first in 2004 by the Shell Turbochargers, eventually becoming Rookie of the Year.
Showbiz Career Highlights: Starred as Gerald Anderson's elder brother in 2006's "First Day High." He pretty much played himself, and almost said "alam mo, bata pa lang tayo, magkapatid na tayo" in one scene.
Today: Still active in basketball, currently playing for the Talk N Text Tropang Texters. He's happily married to R&B Princess Kyla, and was last seen shopping in Rustan's Katipunan on January 26. Don't ask me how I knew that.
Showbiz Breakout Potential: 2/10. Calling his acting "wooden" would be generous. He couldn't act like he was drowning if you threw him in a swimming pool with his feet encased in cement shoes.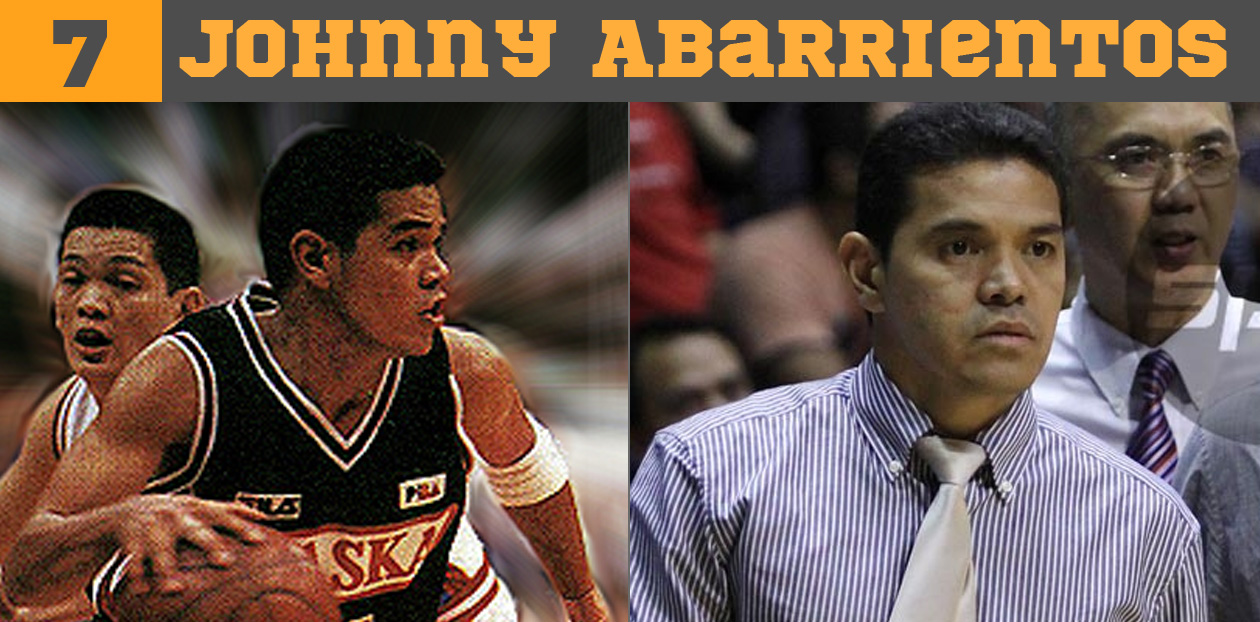 Basketball Career Highlights: UAAP Champion in 1991 and 1992 with the FEU Tamaraws, multiple championships including a Grand Slam season with the Alaska Milkmen in 1996, and the shortest player to ever win PBA MVP honors. He also was in heavy consideration in 1997 to play for the NBA, although that didn't pan out.
Showbiz Career Highlights: The star of his very own pito-pito movie, "Go Johnny Go" in 1997. It wasn't exactly his most shining moment.
Today: He is an assistant coach for the San Mig Coffee Mixers in the PBA.
Showbiz Breakout Potential: 4/10. Despite a lackluster outing, he was at least given a lead role in a film, which is more than can be said for nearly every other basketball player-turned actor on this list.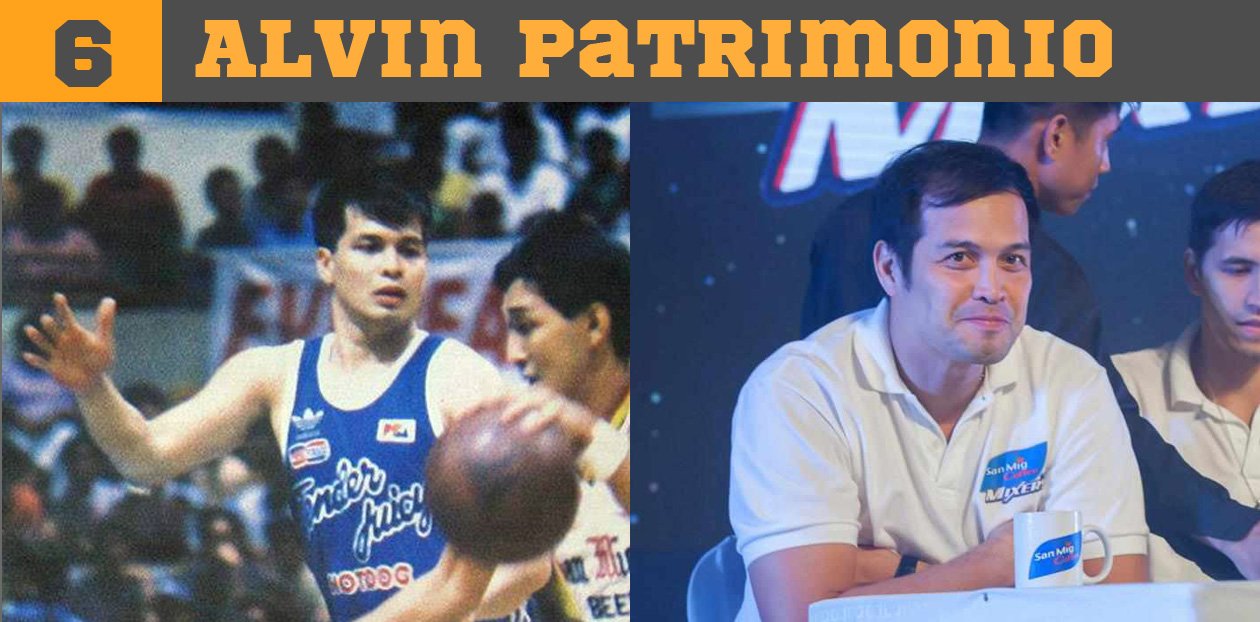 Basketball Career Highlights: Two-time NCAA MVP for the Mapua Cardinals in 1985 and 1986, a record 596 consecutive games played in the PBA, four-time PBA MVP awards (tied with Mon Fernandez), and four-time member of the Philippine team for the Asian Games (tied with Allan Caidic).
Showbiz Career Highlights: He had a supporting role in the Jimmy Santos-headlined "Bondying," but thanks to his boyish good looks, was the lead, along with fellow Hotdog Jerry Codinera, in "Last Two Minutes," and even starred in a remake, "Dobol Dribol." The less said about "Tasya Fantasya" (where he starred with Kris Aquino), the better. His last foray in showbiz was in 2009, where he starred in an indie film, "Dalaw," sharing screen time with the controversial Katrina Halili.
Today: He is the team manager of the San Mig Coffee Mixers.
Showbiz Breakout Potential: 8/10. Not only did Alvin have matinee idol looks, he also had the box-office clout to go with it. "Last Two Minutes" was one of the top-grossing films of 1991. He easily made the transition from sports to show business in his time, but aside from a 2009 outing, his showbiz days are definitely behind him.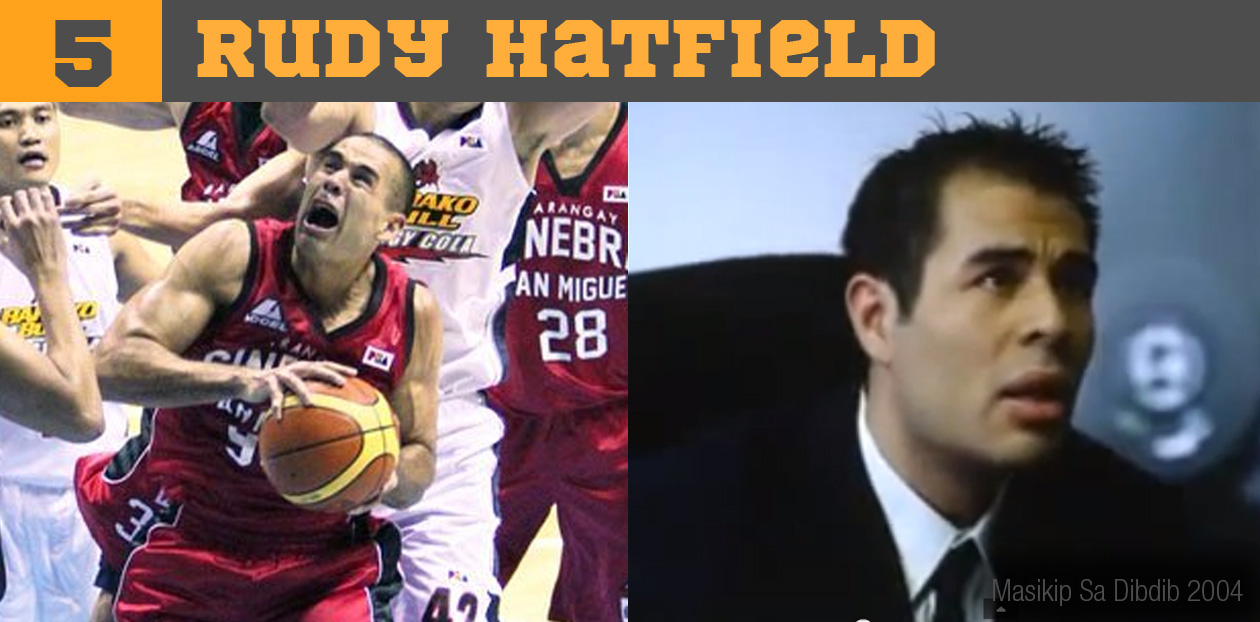 Basketball Career Highlights: PBA All-Filipino Cup MVP in 2002.
Showbiz Career Highlights: Starred in then-girlfriend Ruffa Mae Quinto's film, "Masikip Sa Dibdib," where he was apparently entirely dubbed by a ghost voice actor.
Today: After retiring in 2013, he seems to be keen on spending time with his kids (He was divorced prior to retirement) and "ministering to people."
Showbiz Breakout Potential: 1/10. In my imaginary world, the worst movie of all time would be a romantic comedy love triangle featuring Kris Aquino, Rudy Hatfield, and Rich Alvarez.

Basketball Career Highlights: Forget it. Just take a look here, because listing all of them down here would be an exercise in futility. He was, ultimately, the first-ever inductee into the PBA Hall Of Fame, and deservedly so.
Showbiz Career Highlights: One-time senat… oh, wait. He starred with Nora Aunor in 1979's "Dobol Dribol," which was remade by Alvin Patrimonio in 1992.,
Today: Quietly enjoying the retired life. Ever since leaving politics and basketball, he was only ever heard from again when he was inducted into the hall of fame.
Showbiz Breakout Potential: 5/10. The man could probably have been an acting powerhouse if he wanted to, and not because of the fights he got into on the court, or the acting involved in flopping (Sorry, but old school players only react to contact when they draw blood.).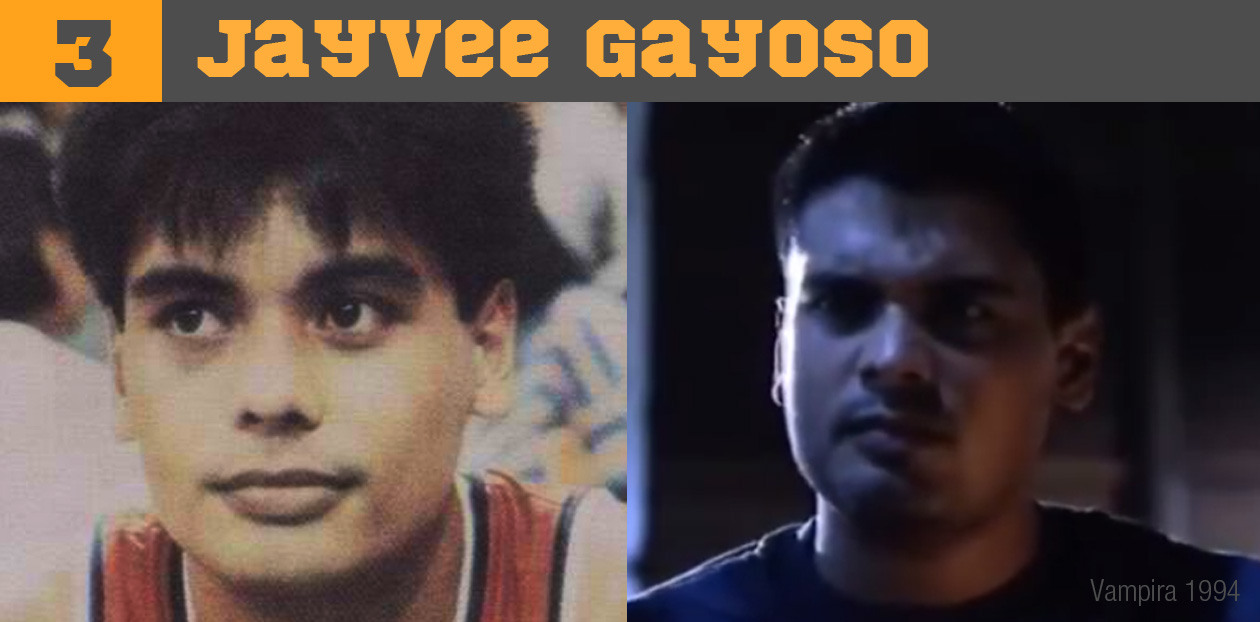 Basketball Career Highlights: Umm.. well… he was a three point machine? I don't even think he was a part of the Gordon's Gin team that won the PBA Governor's Cup in 1997.
Showbiz Career Highlights: He had a role in "Binibini Sa Aking Panaginip," "Vampira," and "Daddy's Angel." The last one got him noticed for his great acting skills.
Today: As of 2007, he was the coach of the Lyceum of Batangas basketball team. Ever since the controversy he courted in 2001, he has mostly kept himself under the radar.
Showbiz Breakout Potential: 9/10. One of the few genuinely skilled actors who also happened to be cagers, Jayvee could have achieved so much more if he stuck to an acting career than to his mediocre basketball career.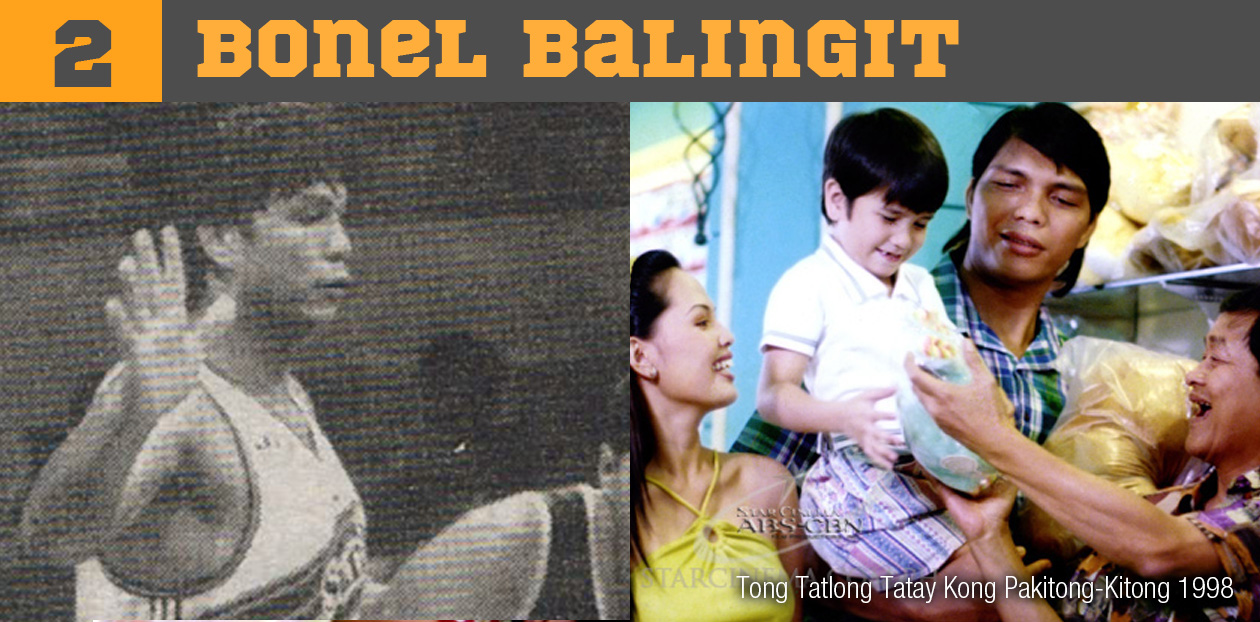 Basketball Career Highlights: Sadly, not much, either. He has no career highlights to his name, and really has more legs in his showbiz career than his basketball career.
Showbiz Career Highlights: Multiple sitcom roles and guest spots (most notably in "Kool Ka Lang," with Raymart Santiago), and supporting roles in 1997's "Ang Pinakamahabang Baba sa Balat ng Lupa," 1998's "Tong Tatlong Tatay Kong Pakitong-Kitong," 1999's "Isprikitik: Walastik Kung Pumitik," and 2005's "Hayop Sa Porma, Hanep Sa Ganda."
Today: Involved in bringing in the Little Italy Gelato Laboratory, as he has been trying his hand at business. He still does showbiz appearances up to now.
Showbiz Breakout Potential: 9/10. He definitely has a lot more to show for his tenure in showbiz than basketball, and his comedic chops came so naturally.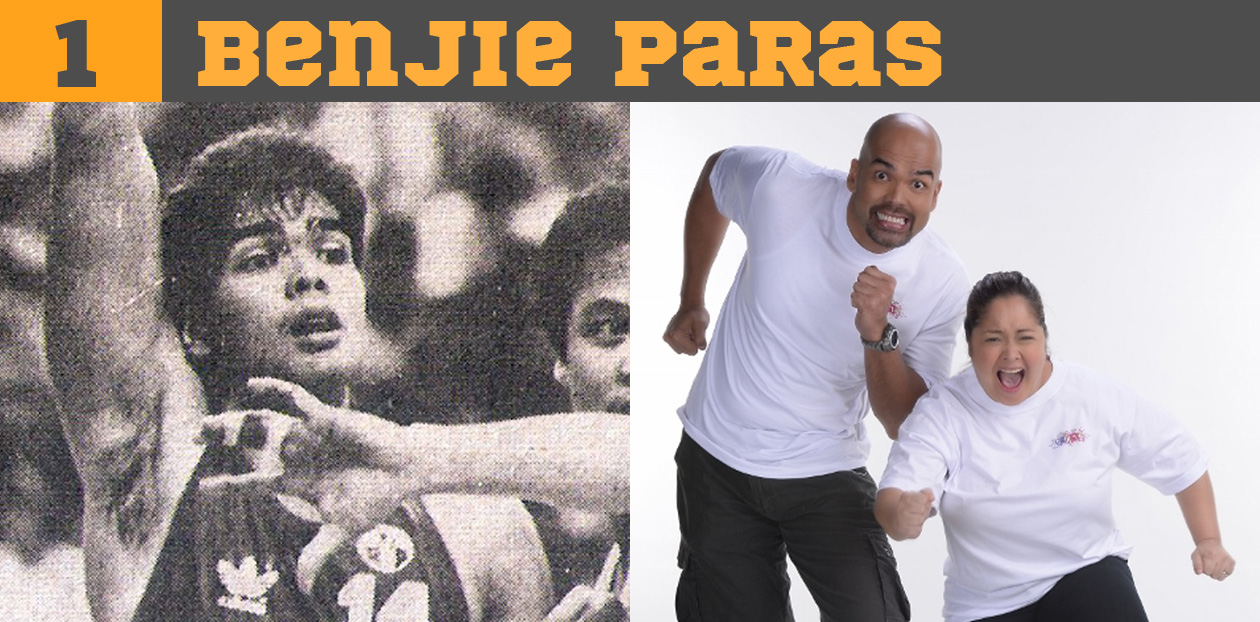 Basketball Career Highlights: The only PBA player to win both Rookie of the Year and MVP Honors in the same season. He also has multiple championships under his belt. Undisputably, he was one of the most dominant centers in PBA history.
Showbiz Career Highlights: Where we gave you a link for Jaworski's basketball achievements, take a gander at Benjie Paras's IMDB page for his staggering resume.
Today: You can catch him on "Got To Believe," where he plays Kathryn Bernando's dad, Chito Tampipi.
Showbiz Breakout Potential: 10/10. Not only does he have a storied showbiz career, he has the basketball resume to match!
Who's your favorite basketball player-turned actor? Share your reactions in the Comments Section.