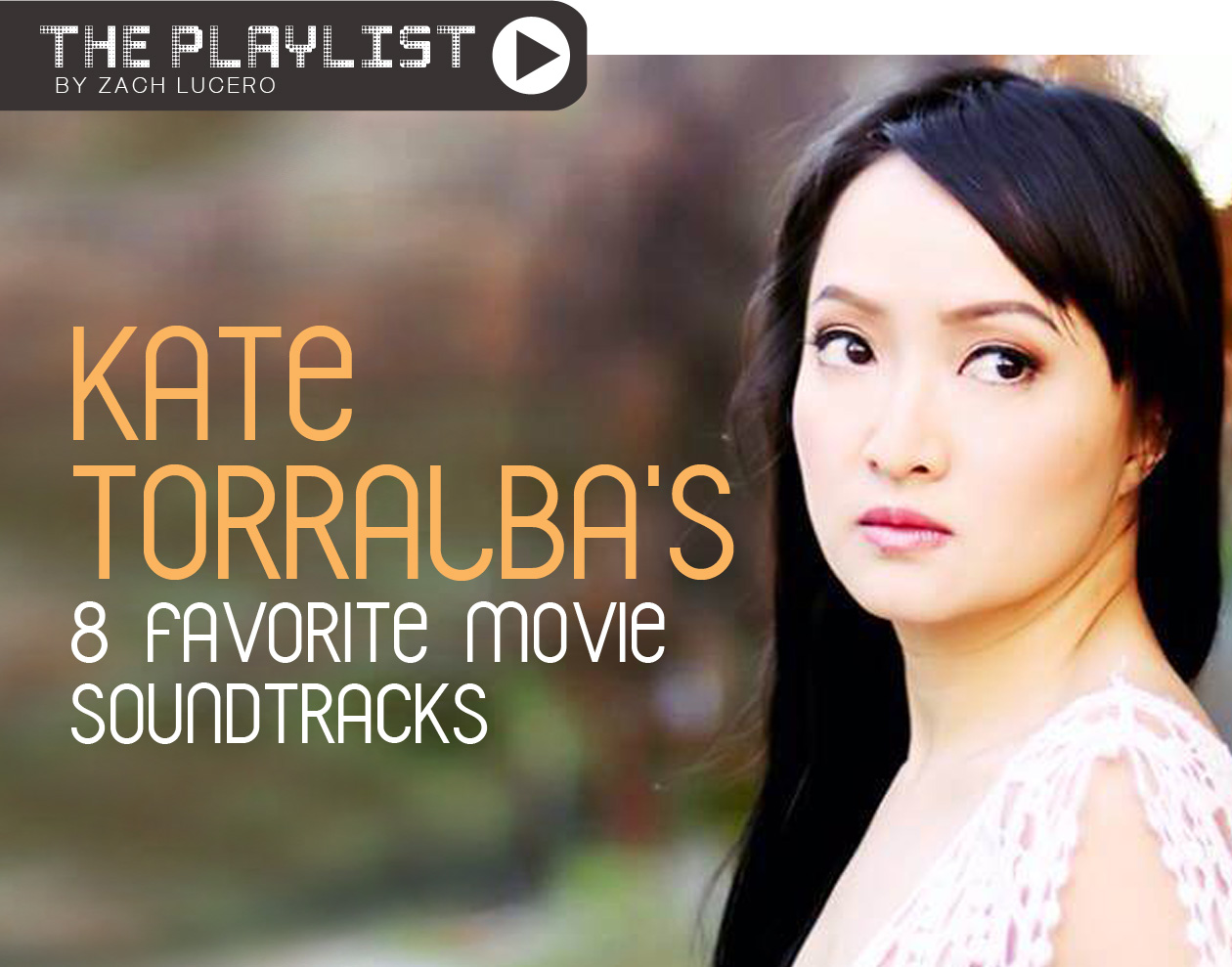 usic can set the mood of an entire movie, and the association with it lasts much, much longer than the visuals. I mean can you imagine "The Breakfast Club" without "Don't You Forget about Me" by Simple Minds? (Or "The Good, The Bad and The Ugly" without Ennio Morricone's "The Good, The Bad and The Ugly?")
Fashion Designer, singer/songwriter and pianist Kate Torralba brings you what made it to her list of soundtracks.
I cut my hair really short once, and my mother yelled, "Ano'ng tingin mo sa sarili mo, Winona Ryder?!?" Busted. (Maybe it was the black teeny-floral-print dress I had made?) I was in love with Lelaina Pierce and up until this day I still wear dresses that look like doilies. That soundtrack will always get me sickly sentimental–and though this confession dates me, I don't care. #RealityBitesForever
This soundtrack is perfect. And anyone who knows me well knows that Aimee Mann is my singing-songwriting goddess. Throw in a Harry Nilsson cover, Supertramp and that golden Jon Brion touch and you will have my lifelong devotion. I still play it in the car every now and then.
Useless trivia: I end up meeting Aimee Mann, Jon Brion, and Roger Hodgson on three separate occasions. I totally believe in the Law of Attraction now.
Fresh from a breakup, I managed to scoot over to Greenbelt and I watched this film alone. Good, because I was a weeping mess by the time the movie was over. Beck's cover of The Korgis' "Everybody's Got To Learn Sometime" slays me every time. Michel Gondry film + Jon Brion soundtrack = PERFECTION.
This is one of my all-time fave movies–I'm a massive Wong Kar-Wai & Christopher Doyle fan, and this soundtrack actually did the film justice. Michael Galasso & Shigeru Umebayashi pulled a musical coup on this one–how can you forget those lush visuals accompanied by Nat King Cole singing "Quizas, Quizas, Quizas?"
Another Law of Attraction situation: I met Maggie Cheung at a café in Paris. I would hope to meet Bryan Ferry one day!
How predictable is it for a quirky Asian girl to pick out this Ultimate Quirky Girl soundtrack? I need not explain myself anymore. Though I only found out recently that Yann Tiersen was the culprit behind the music. Brilliant.
My friend Sharon gave me a copy as a gift during my time as a Sanctum musician. My mind was blown. The Beatles gems as performed by Aimee Mann, Eddie Vedder, Nick Cave, Ben Folds, Rufus Wainwright… WHUTTTTTTT?!?!?! An all-time favorite.
Total cliché: This soundtrack was blasting in my ears during a trip to Japan many years ago. A great example of how a well-thought-of soundtrack completes a beautiful film.
Bonus: It's one of my earliest samplings of Phoenix, a band I love so dearly to this day.

Just precious–and knowing the people behind the movie and the music makes the audio-visual experience even more meaningful. (And yes, I still think Mikey Amistoso is the Jon Brion of the Philippines.)