Do you remember renting Funny Komiks back in the day just so you can read up about the adventures of Combatron? Though those days are long gone, the komiks market in the country is here to stay. Throughout the years, we've witnessed comic book gems like Pol Medina's "Pugad Baboy" up to current favorites Manix Abrera's "Kiko Machine" and duo Budjette Tan and Kajo Baldisimo's "Trese."
For all comic book aficionados out there, Summer Komikon is happening this weekend. KOMIKON or Philippine Komiks Convention is where you can geek out about the latest releases from your favorite comic book artists or groups. Trust us when we say that eight is such a small number for the immense pool of talent out there. The best thing you can do is to head on to Bayanihan Center and see for yourself what the local artists have prepared for you.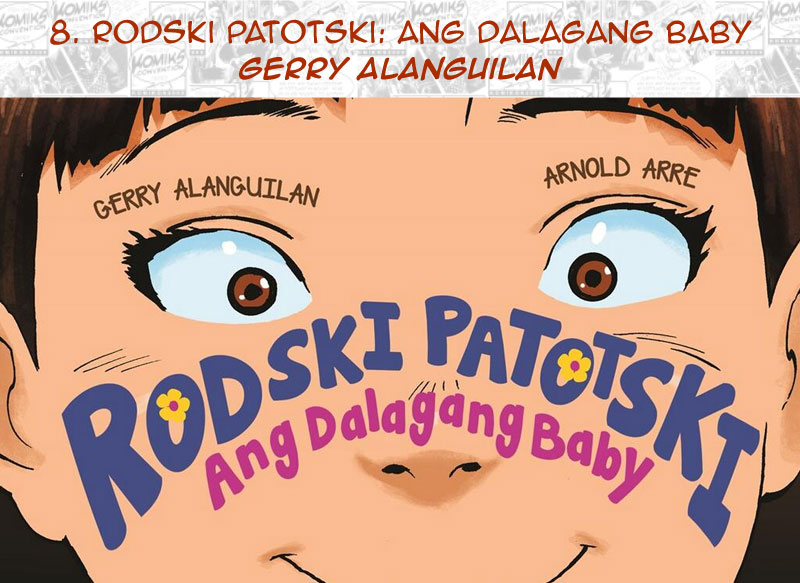 Gerry Alanguilan has a very impressive resume. He has worked as an inker for DC, Marvel and Image and has also lent his talent for big-time titles like "Wolverine," "X-Men," "Superman," "Batman," "Fantastic Four" and the list goes on and on.
"Rodski Patotski" is his first full color book with help from other comic book world heavyweights—Arnold Arre did the cover illustration and Cynthia Bauzon-Arre did the title design. Just one look at the cover and you will see that this project is very different from his previous ones like Wasted and Elmer.
Mervin Malonzo established himself as one of the front-runners of the new generation of comic book artists of the country with "Tabi Po," his first comic book project. It started as a series readily available for download online and is now printed by Visprint. "Tabi Po" will be available in full color format, all 130+ pages of it, so you can enjoy all the horror stories in all its g(l)ory.
If you want to see who's who in the local comic book community and discover new names to follow, this anthology has it all for you. "Abangan" aims to display the wide variety of talent and creative work being done at the moment. The anthology includes standouts like Russell Molina and Ian Sta. Maria's "Sixty-Six," Apol Sta. Maria's "A Balut Ate My Louis Vuitton" and works from Bong Redilla and Mica Agregado.
Noel Pascual's past experiences working as a call center agent served as the inspiration for this series. Together with AJ Bernardo, they created a world that follows the adventures of four friends—all of which are call center agents—as they fight crimes, aswangs and more. For those who work the graveyard shift, this komiks will give you something to think about as you walk home during the wee hours of the morning.
For lovers of sci-fi, this komiks is for you. What is impressive about the "Minkowski Space Opera" is that its sci-fi/fantasy storyline is based on a traditional Bagobo tale. This mix of the old and the new is what makes this komiks stand out from the rest.
If you've always wanted to read about a battle between ninjas and pirates, Dark Chapel's "Enju Riki" is made exactly to satisfy your curiosity.
Prepare to read about an eclectic yet familiar mix of everything a child of the '90s liked such as titles like Dragon Ball Z, Ghostfighter and Marimar. In an interview for Flipgeeks, Dark Chapel described his project as "the kind that makes you either wanna slap your knee laughing or slap the author for creating such material."
"Puso Negro" is all about the life of Puso Alabang—an ill-mannered young man known for his in-your-face comments that you'll either hate or love. JP Palabon has created a distinct illustration style that suits a character like Puso. With a mix of Japanese, Filipino and European style, his illustrations are one-of-a-kind, cartoonish and funny all at the same time.
Meet Likeman, a superhero of our times. His superpowers? Likeman is a social media addict that has the ability to stay on the computer all day long and does nothing but react to issues spewed by the World Wide Web on a daily basis.
Post your favorite komiks in the Comments Section.